Stay overnight in Kura Design Villas Costa Rica
In my constant search for unique places, I have seen Kura Design Villas in Costa Rica pass by several times. The pictures of the infinity pool, overlooking the Pacific Ocean while the hotel is surrounded by a rainforest shrouded in mist and the sun slowly but surely disappears at the horizon, made my heart beat faster. That's where I wanted to go. Last November I had the opportunity to visit this beautiful place myself.
A beautiful drive to Kura Design Villas
We came from the north, just past Liberia. The route goes via the Panamericana, the longest car route on earth. The Costa Rican part of this route is the country's main artery, which runs from north to south. However, the fact that it is the most important connecting route in the country does not mean that it is a huge road. In fact, it is sometimes no more than a two-lane winding road. The ride is beautiful. The surrounding landscape is always green, but one moment we look out over the sea and then we drive through a dense gallery of trees as we pass various villages and towns along the way. Beyond Jaco it gets a bit quieter on the road and the view on one bay turns out to be even more beautiful than the other.
Where, until now, we've been accompanied by a bright shining sun, dark clouds gather and drive away the ever-weaker shining sunset. We can no longer see our hand in front of our eyes and have to drastically adjust our pace downwards. After half an hour the rain stops again, but the sun has disappeared for today and we cover the last part in the dark. When we arrive in the village of Uvita, we are not there yet. When we arrive in the village of Uvita, we're not there yet. Actually, only now the most difficult part of the trip is coming, because we have to follow an unpaved path that leads steeply into the rainforest overgrown hills. This is no terrain for ordinary cars, but fortunately we have a four-wheel drive all-terrain vehicle, which gets the job done without any problems.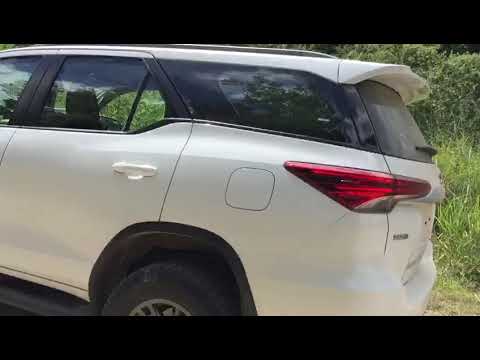 May I have your mobile number?
Eventually we reach the gates of our small-scale luxury hotel Kura Design Villas, where we receive a warm welcome from the staff. We are tired and dirty, want to take a shower, but are also very hungry. "Could I have your mobile number?", asks the friendly staff member. "I'll send you a message via WhatsApp. This way you can easily communicate with us. We'll take you to your villa now, so you can freshen up and rest from your trip. I'll app our menu and then you can take a look and order something at your leisure". How simple and oh so pleasant. Here we don't have to dial 9 for the reception, but we can just send a text and be served at our beck and call.
Our spacious suite is sleek and minimalistic, but because of the abundance of wood and atmospheric lighting, the room is very attractive. We wash away the heat and dust under the lovely rain shower and lie down on the sofa. We don't feel like leaving our room today and I ask if they can serve dinner in the room as well and of course that's no problem at all. After enjoying an excellent dinner with fresh fish, accompanied by a refreshing white wine, we fall asleep tired but satisfied.
The difference is made by the staff
The next morning, we wake up when the first rays of sunshine shine into our villa and we hear the sounds of an awakening rainforest. When we open the curtains, we see the breathtaking view for the first time. In silence we enjoy this dream spot. We start the day with a good breakfast. Again, the food is tasty and fresh, and you notice that it is prepared with love. The staff are always friendly, not made, but really interested. They feel exactly when it is time for a joke and a grovel or when we need a moment to ourselves.
That day we leave the hill on which Kura Design is situated with our car and go to the nearby Marino Balleno natural park, where we walk along the beach. It is not crowded there, there are some Costa Ricans who enjoy the lovely surroundings just like we do. In the afternoon we treat ourselves to a fine spa treatment at Kura and in the evening, we join for dinner, where we are not only spoiled culinary, but once again completely pampered. It is really enjoyable here.
One last surprise
The next morning, when we want to sit down for breakfast for the last time, we are greeted with a mischievous smile. "We were already waiting for you, because we have arranged a surprise for you." While we look at each other in amazement, we are led to the roof of the hotel and there, with a 180 degree view of the breathtakingly beautiful coastline of Uvita, where the tropical rainforest plunges into the Pacific Ocean, a table has been set especially for us. What a surprise! How beautifully designed or in what unique place a hotel can be located, the difference in distinguishing itself as a truly unforgettable place, is made by the staff and this is certainly the case here at Kura Design Villas. Pura Vida!
Are you curious about Costa Rica and would you like to make a trip through this green country yourself? Then take a look at the travel itineraries that we have put together for inspiration. You can book these trips directly, but we are also happy to put together a personal programme based on your wishes and ideas.
Do you have a question? Feel free to contact us. Call +31 73 610 62 04 or send an email to info@sapapanatravel.nl. We are happy to help.